Tecopa Hot Springs Resort is more than just a resort, it's a feeling.
We've heard people over the years, including ourselves, try to describe what it is about Tecopa Hot Springs Resort that makes it impossible to stay away for long. Sliding into the silky smooth, mineral-rich hot springs is like receiving a warm, welcoming hug from an old friend. The first reaction is a long ahhhhhhhhh or sigh of relief as you feel your worries and stress melt away. Weightlessness in mind and body.
Please here for more information about our Policies, Hot Springs Tub Rules and COVID precautions
Come see for yourself what makes Tecopa Hot Springs Resort so special.
Rejuvenating hot springs that offer peace, tranquility, and respite from the rest of the world. Experience breathtaking sunrises and sunsets over an expansive desert landscape followed by spectacular night skies perfect for stargazing.
Get lost and find yourself through a trip around our labyrinth. Sit quiet and still long enough and you may get a visit from a reclusive coyote that you've only just heard, but not yet seen. Roadrunners, bunnies, and the even more reclusive bobcats and kit foxes are also residents.
The beauty of the desert stretches on as far as the eyes can see; through deep dry-mud canyons, to craggy mountain peaks, dry rivers, and ancient lake beds. You may be surprised to also find a diverse riparian habitat home to pupfish, cranes, geese, and other birds.
See what our guests have to say
Cannot overstate the waters. Beyond beautiful. Lovely place, cannot wait for it to be back to normal.
-Chris G.
The service is consistently prompt, good atmosphere, super nice staff. Will visit here again when I am in town.
-J. Warner
Remote, quiet, great facilities/cabin amenities. Hot mineral springs are quite hot! but wonderful!
-Christine P.
Having your own private hot spring is at the top of my list when I stay in Tecopa. Resort room was quiet and clean. Bath towels were thick and bathroom spotless. No traffic, no crowds. Perfect stay. Will be back.
-Beth S.
It heals me in every way. Love it and saved my life
8 years ago!
-Brooke C.
We loved this place, the hot springs were a nice treat after days of hiking, the room was clean and comfortable but the people were the best part. I definitely recommend Tecopa Hot Springs Resort when you are visiting Death Valley
-J K.
Tecopa Hot Springs Resort is a modest, unpretentious resort on the Southeast edge of the Death Valley National Park in the Southern California desert. We are located only 80 miles west of Las Vegas and less than 4 hours from Los Angeles, even though it feels worlds away. We are a complete contrast to the bright lights and traffic and offer an escape from the hectic city life.
At our resort, we have a 12-room motel, 4 cabins, and a campground. All five of our hot spring tub rooms are open 21-hours a day and first-come, first-serve between guests.
Our bathhouse has men's and women's showers and toilets and two private hot spring tub rooms for guests of our campground and cabins.
In the motel, there are 3 private hot spring tub rooms for motel guests.
There is no Wi-Fi or cell service at our resort.
If you're looking for a place to disconnect, you've found it.
Our season operates from mid-October to the beginning of June.
Visit our on-site restaurant
Steaks & Beer
Open for dinner Friday-Tuesday
5 PM - 8 PM
Open for breakfast Friday-Monday
8 AM - 11 AM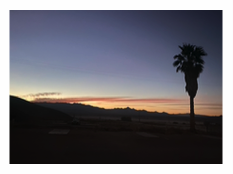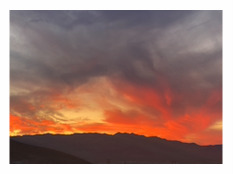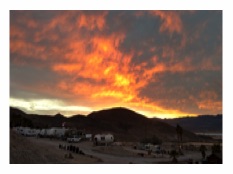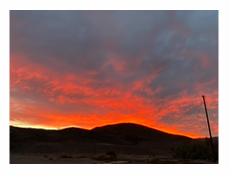 Since 2001, we've been building upon the dreams of the original founders while honoring the sacredness of the healing waters that the Southern Paiute Tribe discovered hundreds of years ago. We've poured our hearts and energy into resurrecting the property that had been abandoned for almost 10 years. We dreamt big and took a leap of faith so we could welcome the next generation of desert adventurers to experience the magic of Tecopa Hot Springs Resort.
Our Mission still holds true to this day:
We see ourselves as a group of individuals of like mind and heart committed to thinking and acting positively.
We see ourselves as stewards of sacred land and ambassadors of goodwill.
Our mission is to create a self-sustaining enterprise that serves and engages local communities and visitors from around the world.
Our aim is to see that every person drawn into our enterprise takes away something wonderful, an experience that is hard to describe in words.