Important Message:
Updated for the 2021/2022 season
Our Motel, Cabins, and Campground are OPEN.
Our hot springs tubs are open for overnight guests ONLY.
NO day-use passes are available at this time.
Guests are kindly asked to follow our current COVID safety precautions,
which can be found below.
Tecopa Hot Springs Resort
Tubs
The hot spring water that flows into our tubs is millions of years in the making.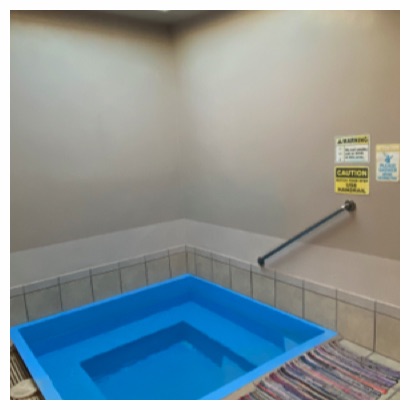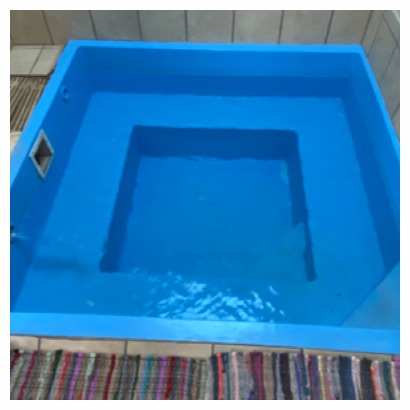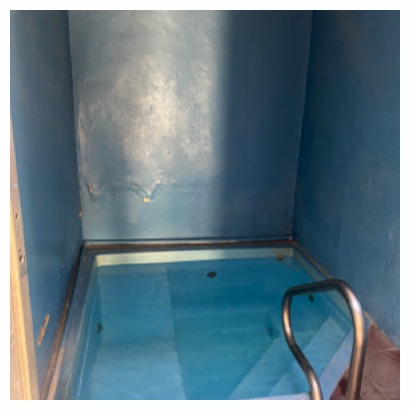 Deep in the earth's crust, hundreds of miles underground, aquifers are geothermally heated by magma chambers, and that water is propelled through rock with incredible force and energy. As it is pushed through mineral deposits, some of those minerals are dissolved into the water and when it finally makes its way to the surface, it escapes as steam and mineral-rich (and sometimes very) hot water.
Tecopa's hot spring water is silky smooth with no odor whatsoever. At the ground source, the temperature is about 118 degrees Fahrenheit, depending on the time of year. As the tubs are filled and we control the flow, they hover around 104 degrees Fahrenheit. Our tubs are about 350 gallons each and are a flow-through design, taking about an hour for the water to completely replace itself, while maintaining a fairly consistent temperature.
Each room is private with a latching door, and is large enough for 2 to 3 people. Most folks soak anywhere from 5-30 minutes at a time. The indoor rooms have skylights to let in the natural light while you soak, while being protected from the (sometimes harsh) desert elements outdoors.
ADVICE FROM A HOT SPRING
LET YOUR TALENTS SPRING FORTH
REFRESH YOURSELF IN NATURE
KEEP NEW IDEAS BUBBLING
STAY ACTIVE
HAVE DEEP RESERVOIRS
BE WARM AND WELCOMING
BLOW OFF A LITTLE STEAM
-YOURTRUENATURE.COM
Tecopa's hot springs were likely discovered hundreds, if not thousands of years ago by the Southern Paiute people. In honor of the peacemaker, Tecopa was named for Chief Tecopa who lived here until he died in 1904. The first white men to use the springs was during the mid to late 1800s when Tecopa and the surrounding area were occupied by mostly miners digging for borax, talc, gold, and other minerals. They used the natural pool for bathing and washing laundry and it wasn't until 1920 that the pool started it's slow expansion into what we have today. First, the pool was made larger with dynamite, a changing room was erected later, then crude tubs were built, plumbing was put in, buildings and houses popped up, and motels and campgrounds followed. Today we have a close-knit little community of about 150 people and host visitors from around the world. Our water has even been compared to the famous hot springs of Baden Baden in Germany.
People have been drawn here for thousands of years to soak in these waters for good reason. Balneology, or the therapeutic use of mineral water, has been practiced for as long as we can imagine— long before it had a name. People across the globe have used hot springs to treat everything from Rheumatoid arthritis, eczema and psoriasis, gout, high blood pressure, and digestive issues, among many other ailments. Some, if not all, have been studied with varying opinions made about effectiveness. Unfortunately, the chances of being proven and prescribed by modern medicine seem out of reach. But that doesn't mean you shouldn't add regular hot spring soaks into your self-care plan. At the very least, soaking in mineral-rich hot springs can:
Improve circulation
Allow absorption of the minerals through the skin aiding in muscle recovery
Reduce stress
Promote relaxation and help you sleep better
Soothe aches and pains
Whether your body needs recuperation after a hard day of play or a hard day at work, slipping into the hot tub is the easiest ways to find instant relief of body, mind, and spirit.
Looking for more? Book an appointment with one of our local massage therapists for a fully therapeutic experience.
Karin Pine (760) 852-4478 planetshpr@aol.com
Isabelle Nuckle (805) 540-0697 zonebodywork@gmail.com
Dawn Eldred (707) 701-1365 dawn@thumbsupmassage.com
Of course, you should always ask your doctor if hot springs are safe for any conditions you might be treating.
Our hot springs tubs are open for overnight guests of our motel, cabins, and campground at no extra charge.
We are not offering day passes at this time.
Please here for more information about our Policies, Hot Springs Tub Rules and COVID precautions